Shortly after starting her Ph.D. program in integrative pathobiology at UC Davis, Angela Courtney was diagnosed with breast cancer. Three other members of her family received a similar diagnosis within that same year.
Courtney's research focus became clear: Find a simple but effective test that would allow women to detect breast cancer in the early stages, when the chances of recovery are greatest.
Courtney, who completed her doctorate last year, has done just that, developing a urine test that could speed early detection of breast cancer. Not only is this method less expensive than a mammogram, it would let women avoid the radiation associated with those tests.
"Of course, this was a very difficult time for me, but the best way for me to cope with it was to look at it as a problem in need of a solution," Courtney said. By detecting breast cancer early, "it won't get to the stage and the point where radiation and chemotherapy and double mastectomies are needed."
Courtney has teamed with UC Davis alum Michael Gilson. After winning an award at the UC Davis Big Bang business plan competition, they founded Adrastia Biotech in 2015 and are working to commercialize the urine test for detecting breast cancer.
Courtney and Gilson are not alone. Scientists across the University of California system are taking aim at breast cancer. Along with developing better detection methods, researchers are making advances in imaging techniques and tapping into advances in genetics and immunology to develop more refined approaches to treatment.
Improved imaging
UC Davis researcher John Boone is taking another route to catch cancer. Boone has been awarded a $2.9 million grant from the National Cancer Institute to further develop and research computed tomography (CT) to detect breast cancer. CT imaging, also known as CAT scanning, provides cross-sectional images of the body that contain more detailed information than a standard 2-D screening mammogram.
Boone is a pioneer in breast CT, working with a team of scientists and physicians for more than 15 years to develop the technology.
"We hope to move the standard-of-care to true 3-D breast imaging in order to improve care and increase survival in women with breast cancer, and importantly to also reduce over-treatment of women with benign findings," Boone said.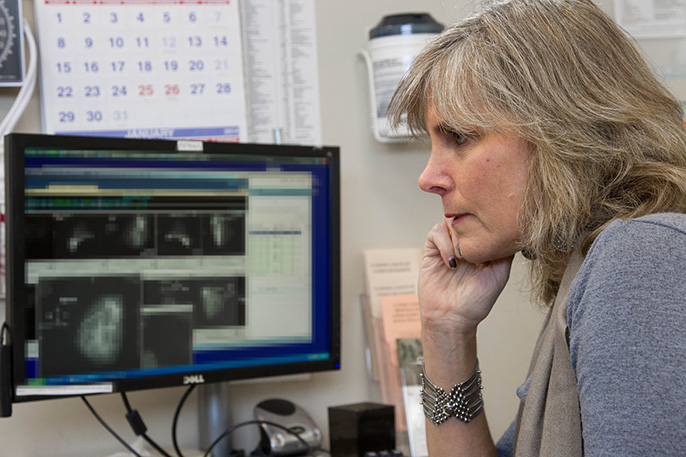 Precision screening
UC also is studying whether a personalized approach to breast cancer screening is safe and effective.
A five-year study, backed by the Patient-Centered Outcomes Research Institute, will test a more targeted approach to breast cancer screening. Those at higher risk will be screened more often and those at lower risk screened less often. Annual screening will be weighed against a personalized schedule of screening based on each woman's individual risk.
The WISDOM study will involve approximately 100,000 women 40 to 80 years old via the Athena Breast Health Network, a collaboration of the five UC medical centers to drive innovation in breast cancer prevention, screening and treatment.
"We're going to generate a risk (assessment) for women and that will trigger when to start screening, when to stop screening and how often to screen," said UC San Francisco surgeon Laura Esserman, who leads Athena. "Over time we'll learn who is at risk for breast cancer and who is at risk for different interventions. If this works, this could be a good paradigm to approach any disease."
Choosing the best options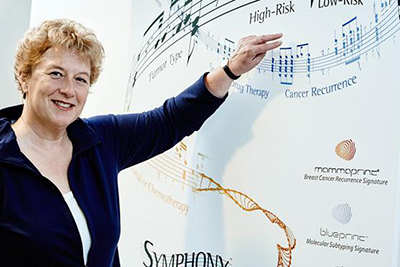 Once breast cancer is diagnosed, it's important for patients to receive the appropriate treatment.
Doctors have raised concerns about the rise in mastectomies for breast cancer, where the entire breast is removed. While that may be the safest course for some patients, breast-saving procedures may be as effective for others, especially for women with early-stage cancers in one breast.
"It's fear and lack of education," Alice Police, a UC Irvine breast surgeon told the Orange County Register. "I just had a patient who came in … saying, 'I want a bilateral (double mastectomy). I'm going to do everything I can to beat this cancer.' It took me an hour to explain to her that it might hurt her."
Early-stage breast cancer patients whose tumors carry genetic markers associated with a low risk of disease recurrence may not need chemotherapy, according to a new study that employed a test devised by UCSF researcher Laura van 't Veer.
Using a genetic test known as MammaPrint, van 't Veer and her colleagues were able to predict the risk of cancer recurrence by measuring the expression of a suite of 70 genes.
"For the first time, a prospective, randomized trial shows that the active biology of breast cancer in an individual, as assessed by the MammaPrint test, can assist in making a well-informed choice to undergo chemotherapy treatment or not," said van 't Veer.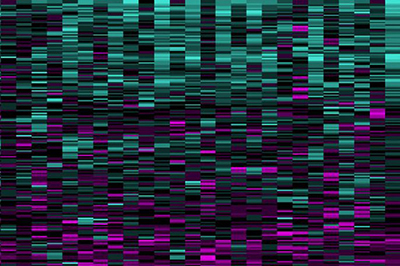 Scientists also are working to help improve the accuracy of doctors' prognoses for breast cancer patients.
A new method developed by UCLA scientists opens new avenues for doing just that, using data about patients' genetic sequences to produce more reliable projections for survival time and how they might respond to possible treatments.
To treat or not to treat? That is the question researchers at Lawrence Berkeley National Laboratory hope to answer with a new advance, identifying 14 genes that could help doctors and their cancer patients decide if a particular therapy would be worth pursuing.
Meanwhile, UC San Diego researchers reported that precision medicine can lead to better outcomes for patients with cancer. After reviewing 346 phase one clinical trials involving 13,203 patients, the study authors found that patients who received targeted treatments had response rates 6 times higher than those who did not.
New hope for patients
There have been other important advances, too.
UCLA scientists, led by Dennis Slamon, helped develop the breast cancer drug Herceptin – which the FDA approved in 1998 – and their research played a key role in the development of Ibrance, a new drug to treat patients with advanced breast cancer. After patients in a clinical study led by UCLA researchers showed a dramatic improvement using Ibrance, the FDA granted the drug "breakthrough therapy" status, allowing it to be fast-tracked for approval last year.
UC Berkeley scientists recently found a target for treating one of the most deadly forms of breast cancer, known as "triple-negative" breast cancer. This form of breast cancer accounts for about 1 in 5 cases, and they are deadlier than other forms of breast cancer, in part because no drugs have been developed to specifically target these tumors.
Triple-negative breast cancers do not rely on the hormones estrogen and progesterone for growth, nor on human epidermal growth factor receptor 2 (HER2). Because they do not depend on these three targets, they do not respond to modern hormonal therapies or the HER2-targeted drug Herceptin.
In August, scientists announced that they had found a long-elusive Achilles' heel within triple-negative breast tumors, and used a drug-lik molecule to successfully target this vulnerability, killing cancer cells in the lab and shrinking tumors in mice.
Such breakthroughs offer new hope to breast cancer patients. Courtney herself is now cancer-free, along with her three other family members.
"I am very grateful for the other problem solvers and entrepreneurs around the world who made that possible," Courtney said.
Our team is comprised of Bob and Linda Carey, our advisors and volunteers. Without them, changing lives one smile at a time would never be possible!