LITTLE ROCK, Ark. (KTHV) — Did you know October 14 is Be Bald and Be Free Day, October 13 was National No Bra Day, and October 17 is National Cheese Curd Day?
In the month of October, there are nearly a dozen awareness campaigns centered around health alone.
As you scroll through your timeline, you may notice a lot of days, weeks, and months we are all supposed to be "aware" of.
Leaving us wondering, are we inundated with awareness?
"It's so much, particularly for young people. They are so used to it; they know how to filter it through," said Dr. Terry Richard, an expert on human interactions.
This week alone, several people celebrated Cyber Security Month, Farmers Day, and Metastatic Breast Cancer Awareness Day on their timelines.
So how do we, or do we process all that information?
"I think you're probably doing it, and I do it. If someone tells me about a particular day, I don't even think about it. It's just washed out because it has no relevance to my life, or what I want to do, or whatever," he said, explaining what doesn't appeal or matter to us, we just scroll past.
"I think if something is important to you, then it winds up coming in, you respond to it. The other stuff is just filtered out; it's just white static and you just ignore it."
Many organizations, like Susan G. Komen and the American Heart Association rely heavily on their awareness campaigns to fundraise.
Dr. Richard said it's important to know the difference between a day to make money, like National Taco Day and, a day to raise awareness and funding for a cure, like World Autism Awareness Day.
Many of the national holidays are simply a way for businesses to make money.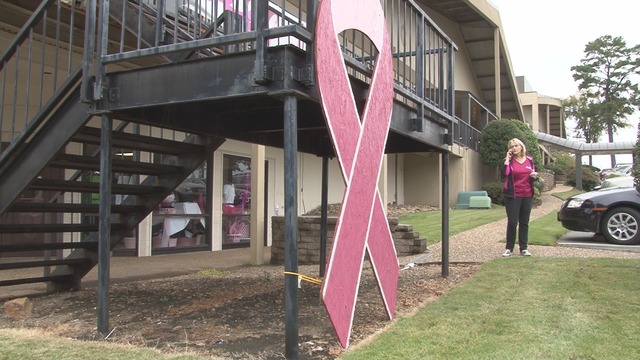 "The need is created, and then, how you decide to satisfy that need, says how effective the marketing is. It doesn't even matter of the product is good", says the Sociologist.
What does that do to legitimate awareness campaigns, like Susan G. Komen, that rely heavily on social media, and more specifically National Breast Cancer Awareness Month.
"In some cases it becomes so complicated, it loses the message, it's not as effective as it should be," Richard explained.
Sherrye McBryde, with Susan G. Komen of Arkansas said the non-profit world is one of cooperation, not competition.
"There are a lot of people who now have an awareness day, an awareness week, and an awareness month. I guess you could say that mimicry is the best form of flattery, because I think we sort of started this, or at least carried it to a level it hadn't been carried to before."
This article was originally published at the "Article" source noted above and distributed by The Tutu Project for informational purposes only.
Our team is comprised of Bob and Linda Carey, our advisors and volunteers. Without them, changing lives one smile at a time would never be possible!