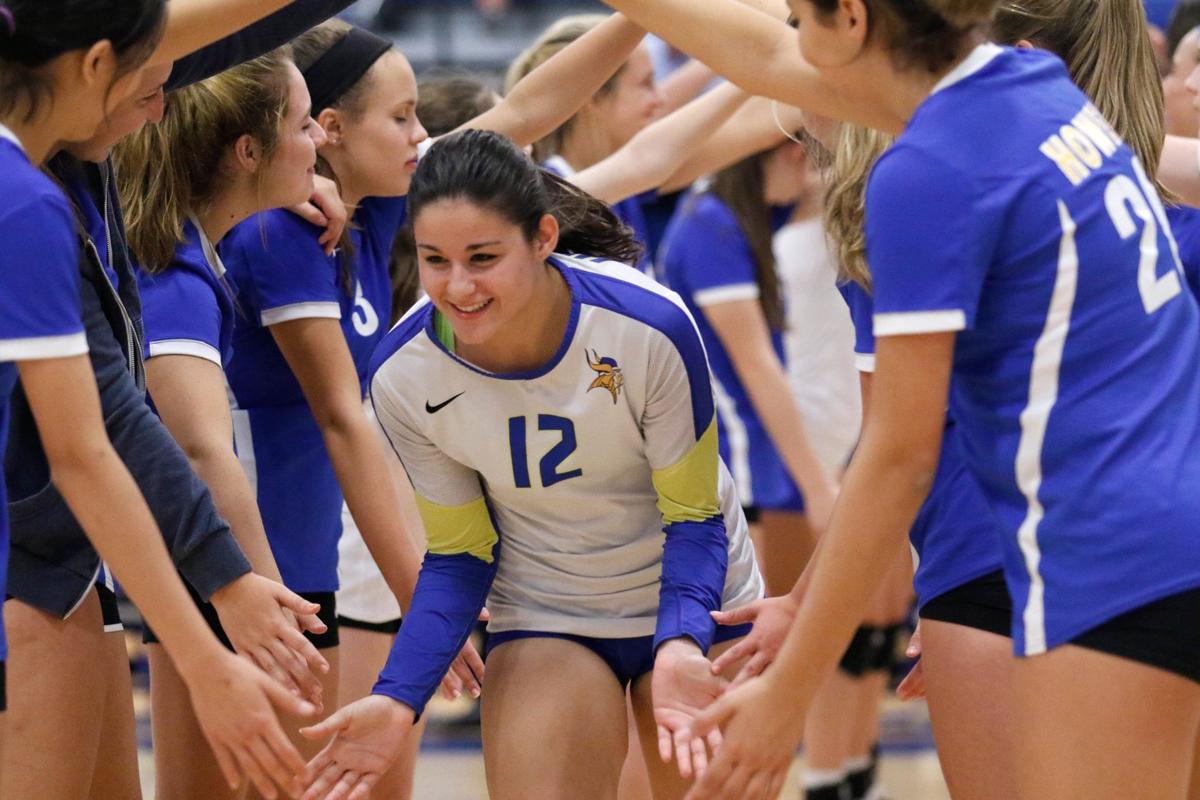 Most schools have one designated "Dig Pink" game night to raise money for breast cancer research. But six area girls volleyball programs have decided to supersize the event.
Francis Howell will play to host three matches featuring six area teams Saturday to benefit the Side-Out Foundation, a national charity that funds research in stage IV metastatic breast cancer through volleyball events.
Cor Jesu, No. 4 in the STLhighschoolsports large school rankings, kicks it off at 2 p.m. against Webster Groves, a team on the cusp of the large school rankings. No. 2 Lafayette takes on Parkway West at 3:30. No. 7 Howell caps off the event at 5:30 against Troy.
"Six different communities, friendly competitions with selling the Dig Pink t-shirts," Howell coach Stacey Smith said. "They're thinking if they can raise $35,000 with two programs, what can be accomplished with six programs?"
One of Smith's close friends is a breast cancer survivor.
"I think almost every family can think of someone affected with breast cancer," Smith said. "It's a great cause to not only raise money for the care for these individuals, but maybe find some improvements so the treatment won't be as hard on them."
Lafayette's Dig Pink match last season was against inter-district rival Marquette. Lancers coach Zach Young said the girls really get up for the event.
"Last year we learned that one in eight women are diagnosed with breast cancer," Young said. "You look at our 30 kids, that's four or five and that's pretty alarming. That really hit home last year with the girls."
Cor Jesu has even reached out to its all-boys catholic school counterparts, not only for fan support but for t-shirt sales. The effort was headed up by Cor Jesu JV coach Tim Haffner, who is also the head coach for De Smet.
"I just thought it was something fun to do," Haffner said. "It's for a good cause and I have the MCC connections."
Added Cor Jesu coach…
Our team is comprised of Bob and Linda Carey, our advisors and volunteers. Without them, changing lives one smile at a time would never be possible!