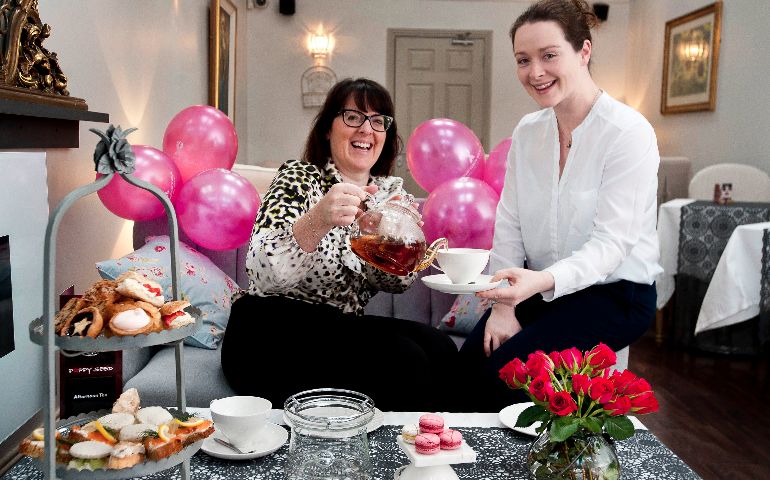 The Poppy Seed Gourmet Café on Eyre Street Galway is going pink on Saturday the 15th of October for Breast Cancer Awareness Month with a special Poppy Seed Pink Afternoon Tea and special pink treats with each coffee and tea.
For each coffee and tea sold in the café throughout the day a complimentary macaroon will be served, and all proceeds from the sale will be donated to the Breast Cancer Research charity based at University Hospital Galway.
Poppy Seed Gourmet Cafés in Clarinbridge and Oranmore will also be donating all proceeds from tea and coffee sales on the 15th of October to Breast Cancer Research where customers will also receive a complimentary macaroon on the day.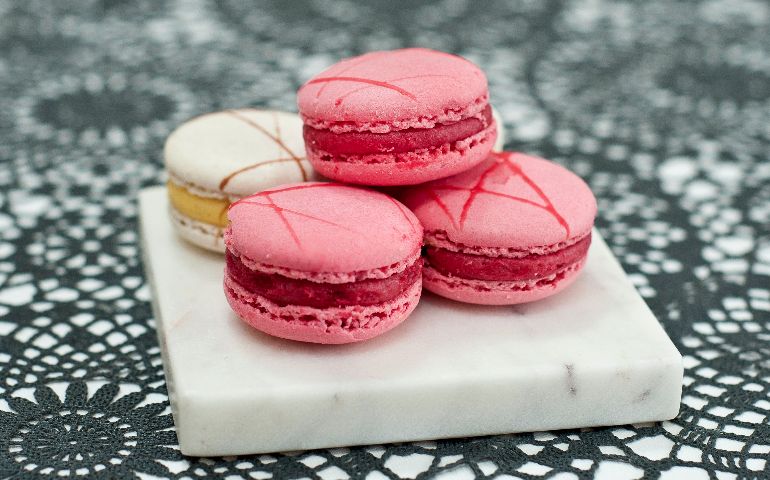 Poppy Seed at Eyre Street in Galway City will be launching its new Upstairs @ Poppy Seed space to tie in with the fundraiser. Upstairs @ Poppy Seed Eyre Street is a luxury and elegant seating area which hosts private parties, meetings and anyone who simply wants a quiet space to enjoy. The Upstairs @ Poppy Seed area will host a special Poppy Seed Pink Afternoon Tea on Saturday afternoon. Each Afternoon Tea features fresh leaf teas and gourmet coffees, exquisite finger sandwiches and delectable sweet treats such as macaroons, pastries, scones and melting chocolate puddings.
Customers will also have the opportunity to get their photograph taken by professional photographer Martina Regan in return for a donation, as part of the Poppy Seed Girls' idea of creating memories. Two Poppy Seed Pink Afternoon Tea sittings are taking place at 12:30pm and 3.00pm. Places are limited and must be booked in advance at a cost €19.95 per adult and €9.95 per child. All proceeds from the Pink Poppy Seed Afternoon Tea will also go to Breast Cancer Research.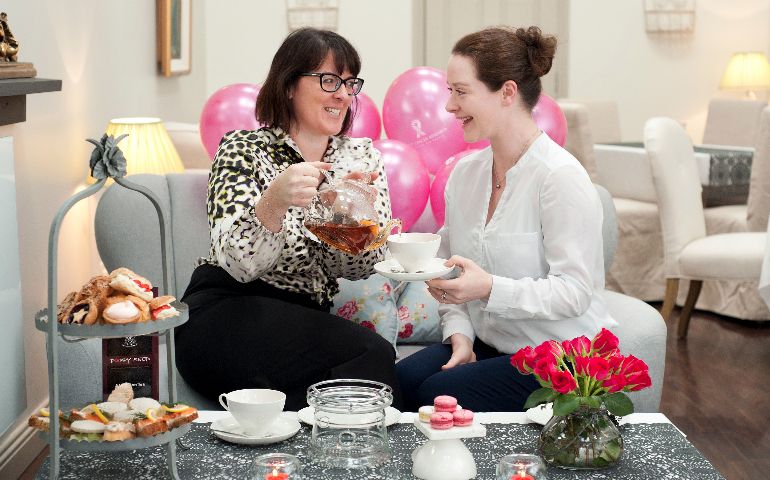 Anne Forde of Poppy Seed Gourmet Cafés said, "We are very excited about this event in association with Breast Cancer Research. All monies raised on Saturday will be donated in memory of our dear friend Geraldine whom we lost to cancer earlier this year. We are delighted to have Martina Regan with us offering guests the opportunity to get treasured group photos taken as part of a 'creating memories' theme, as too often we forget to celebrate the simple things."
The Poppy Seed Pink Afternoon Tea in Upstairs @ PoppySeed can be pre-booked by phoning 091 535 944.
For more information see www.poppyseed.ie or follow Poppy Seed Gourmet Cafés on Facebook @PoppySeedCafe and on Twitter @PoppySeedCoffee.
Our team is comprised of Bob and Linda Carey, our advisors and volunteers. Without them, changing lives one smile at a time would never be possible!