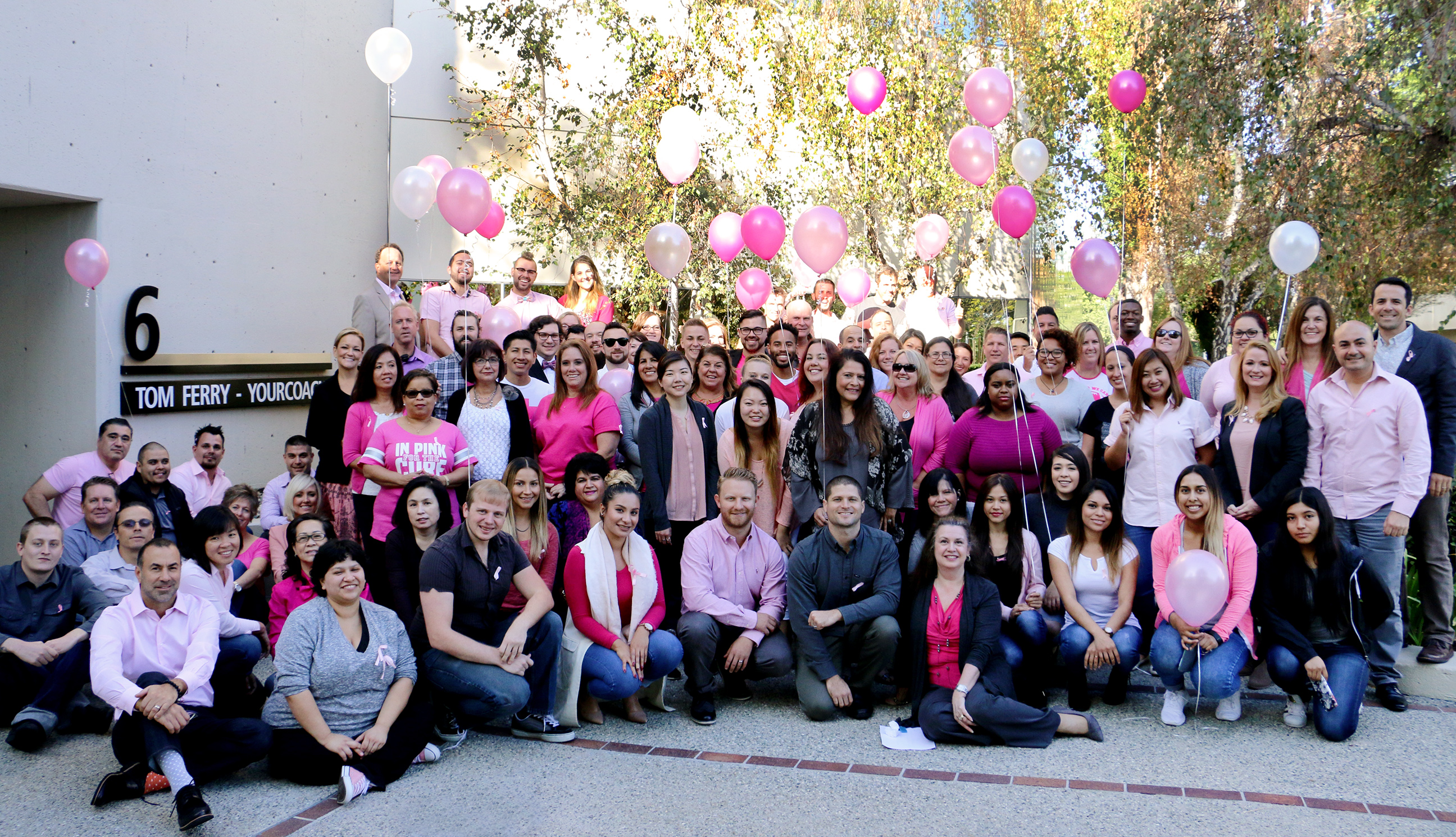 Tom Ferry – Your Coach is proud to support breast cancer research and honor Breast Cancer Awareness Month.
During Success Summit, a t-shirt drive was held to raise money for breast cancer research.
We are pleased to announce our donations totaled $84,000, which will be donated to the Breast Cancer Research Foundation and UC Irvine Health.
UC Irvine Health, a facility that is home to one of only 47 National Cancer Institute-designated comprehensive cancer centers in the United States, received a $20,000 donation. Under the leadership of Dr. Alice Police and the Pacific Breast Care Center team, UC Irvine Health has researched and created new innovations to help treat those with breast cancer.
"Tom and Kathy Ferry's philanthropic support means so much to my program" said Dr. Alice Police, Breast Surgical Oncologist at UCI Health. "With their gift, my team can continue research that will have a direct impact on patient care, and improving quality of life."
The Breast Cancer Research Foundation (BCRF), the world's largest private funder of breast cancer research, and the highest-rated breast cancer organization in the U.S. received a $64,000 donation.
"We are grateful for supporters like Tom and Kathy Ferry who fuel our mission to fund critical research," said Myra Biblowit, CEO and president of BCRF. "Each year the generosity of partners brings us closer to achieving a future without breast cancer."
Check out this great video from Summit and thanks again for helping us support breast cancer research!
This article was originally published at the "Article" source noted above and distributed by The Tutu Project for informational purposes only.
Our team is comprised of Bob and Linda Carey, our advisors and volunteers. Without them, changing lives one smile at a time would never be possible!